Attractions in and around Toora
Toora is a small historic town with a population of about 500. It is nestled between the Strzelecki foothills and Corner Inlet Marine and Coastal Reserve and overlooks the internationally famous Wilsons Promontory National Park. The drive from Melbourne is approx. two hours, and passes through the beautiful South Gippsland countryside. Toora is located on Corner Inlet which is a designated Ramsar wetland site of international significance, renowned for the huge variety of migratory birds which nest in the area. A must for all nature lovers is the bird hide just south of Toora. Take the Toora Heritage Walk by following the trail markers for historic buildings, see the community arts projects in the street with painted poles and banners. Take time for refreshments at the cafes or hotel. On the hills behind Toora, and seen for miles around, are the turbines of the Toora Wind Farm.
The Township of Toora
To find out about the many local events that may be on during your stay please like our Facebook page as we are always posting up to date news and events. Also a great website for local information is visitpromcountry.com.au. There is also an app you can download.
Toora provides many facilities, including:
FOODWORKS Supermarket
Bendigo Bank
Post Office
Cafe's and take away food outlets
Gift shops
Newsagency
Heritage hotel with lunch and dinner 7 days
Outdoor heated swim centre (3 pools, open from September to April each year)
BP Service Station with mini supermarket
A range of heritage buildings (each signposted as part of the Heritage Walk)
Skate park
Playground, parks & free BBQs
... all within walking distance of the Toora Tourist Park.
Wilsons Promontory National Park (The Prom)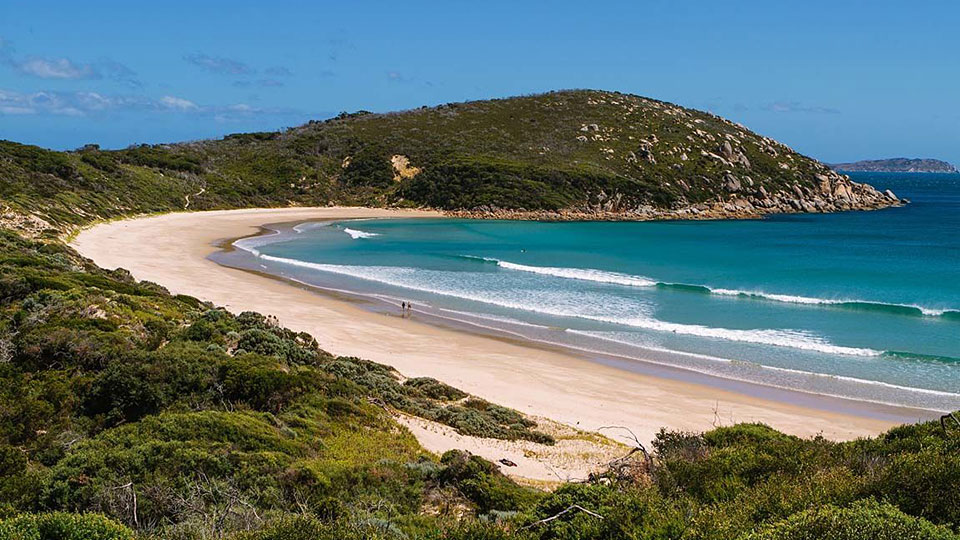 Our park is only a 30 minute drive to the gate of this wondrous National Park. With more than 50,000 hectares of wilderness there is something for everyone to enjoy from swimming, gentle walks or long hikes, fishing, surfing or enjoying the wildlife. There are more than 30 self guided walks to suit all ages and levels of fitness. You are sure to see some wildlife ranging from emus, kangaroos, wombats and native birds.
Port Albert
Port Albert is a fishing village that was first settled in 1841. The township developed rapidly and was a bustling port until the 1870s when road and rail links caused its decline. It is now re-awakening with many of the old buildings being renovated. The safe harbours and good fishing make it a favourite spot with those who love fishing. Enjoy a feed of fish and chips or explore the historic cemetery.
Port Welshpool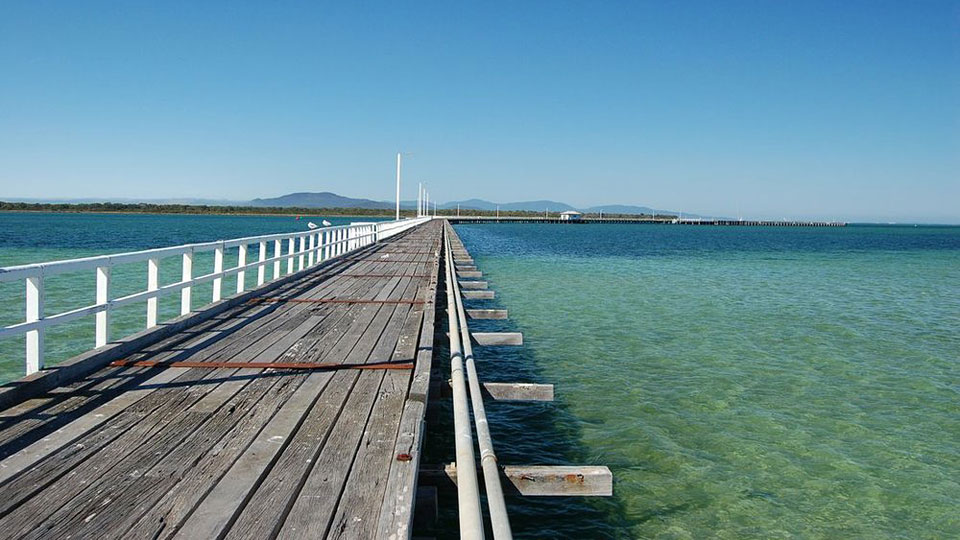 Port Welshpool is a busy port used by many commercial fishermen. Recreational fishing is enjoyed by boat from the boat ramp. It has an excellent maritime museum. Offering superb views of Wilsons Promontory the Port is a fantastic place to relax with family-friendly swimming beaches. The Long Jetty has recently had a multi million dollar refurbishment and is a very popular destination.
Shallow Inlet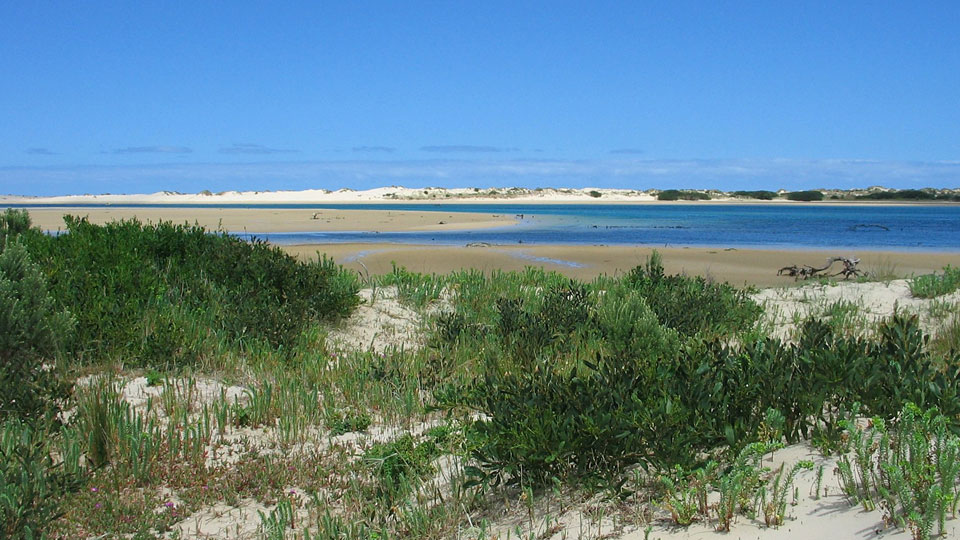 Only a 35 min. drive from Toora this beach is a renowned as a hot spot for windsurfers and home of the current world speed record made by a sailing craft, it is one of the few places in Victoria where cars are permitted to drive on the beach.
Waratah Bay and Sandy Point
Waratah Bay and Sandy Point both have lovely long stretches of surf beach and are approx. a 30 min. drive from Toora.
Walkerville Beach and Cape Liptrap Lighthouse
One of the oldest townships in Victoria, it was developed to produce lime. The remains of the old lime kilns set into the cliffs can still be seen. Boats can be launched from the beach. Walk along the cliffs between Walkerville North and South. Picnic tables and electric BBQ available. Walkerville is situated on the shores of Waratah Bay. Both Walkerville North and South overlook the Cape Liptrap Coastal Park and Wilsons Promontory. Once home to a thriving lime industry, remnants of the kilns can still be seen lining the cliffs of Walkerville South. The Cape Liptrap Coastal Park stretches from the sand barrier at Point Smythe to the sheltered waters of Waratah Bay and features strikingly beautiful scenery. Walkerville South features a historic cemetery and the burnt-out kilns while Walkerville North has boat ramp access, swimming and camping. From here take a short drive to the Cape Liptrap Lighthouse with fantastic views of the Prom and Bass Strait.
Wildlife
Both the feathered and furry kind are prolific and easy to find. Lyrebirds can be seen in the autumn at Turtons Creek and on the Grand Ridge Road. Rosellas abound at Tidal River; and you can often see kangaroos and emus at the Wilsons Promontory aerodrome. Koalas are often visible along both sides of the Lower Toora-Lower Franklin Roads between Toora and Foster. Wombats and wallabies appear anywhere along roadsides, mainly dusk to dawn. Drive carefully at night. Bird life is prolific throughout the Prom Coast. The cheeky rosellas at the Prom, the majestic wedge-tailed and sea eagles that can be seen soaring over the coastal hills and the wide variety of water birds on the Corner Inlet Ramsar site, Shallow Inlet and the marine parks surrounding the Prom make it a bird lover's paradise.
Wildlife Coast Cruises
Wildlife Coast Cruises are offering the public an opportunity to visit one of the most beautiful, natural areas in the world. Your experience of a lifetime, visiting islands and coastlines that are not accessible by land and viewing the spectacular marine life areas that most people couldn't dream exist, is now possible! Imagine ... A fully catered, luxury cruise on board the modem catamaran cruiser, Kasey Lee, viewing rugged coastlines, untouched islands, amazing rock formations, abundant wildlife areas and so much more!!... 7 hours of Cruising with breathtaking scenery of the Prom as you have never seen it before!
Morning and Afternoon Tea - Buffet Lunch at Waterloo Bay - Cruise around Prom Lighthouse - Cruise up and under Skull Rock - Visit Kanowa Island Seal Colony - 2 hour stop over ashore at Refuge Cove. Tel 1300 763 739
Port Albert Museum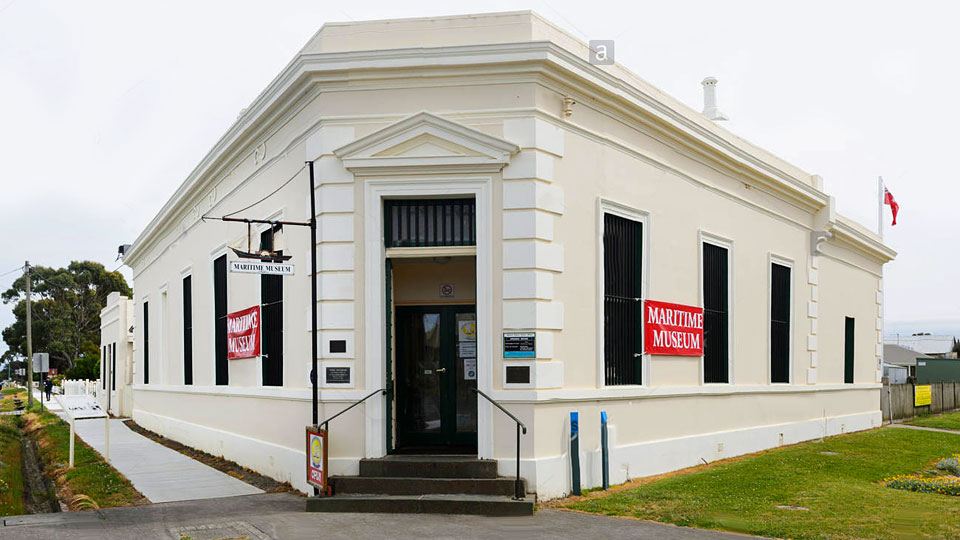 Mainly a maritime museum with cannon, anchors, charts, life saving equipment etc. Library of old Government Gazettes and history of Port Albert. Open on weekends, public holidays, daily during summer 10.30am - 4pm.
Port Welshpool Maritime Museum
The first house built in Port Welshpool. It has marine and shell exhibits, family artifacts, and many early photos. Book sales. Open Saturday, Sunday and public holidays 10.30am-4.30pm or by appointment.
Foster Museum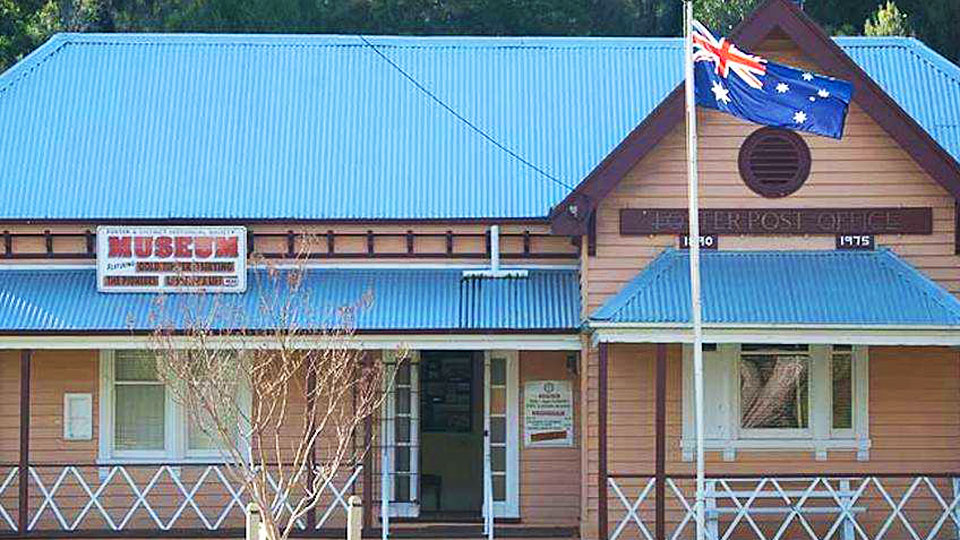 See gold mining display and records depicting Foster's gold mining origins, history and pioneers. Features historic photos, Lasseter's work boat, pioneer artifacts, a settlers cottage and early Yanakie school building. Open 11am-4pm on Sundays, public and school holidays.
Tarra Bulga National Park and Grand Ridge Road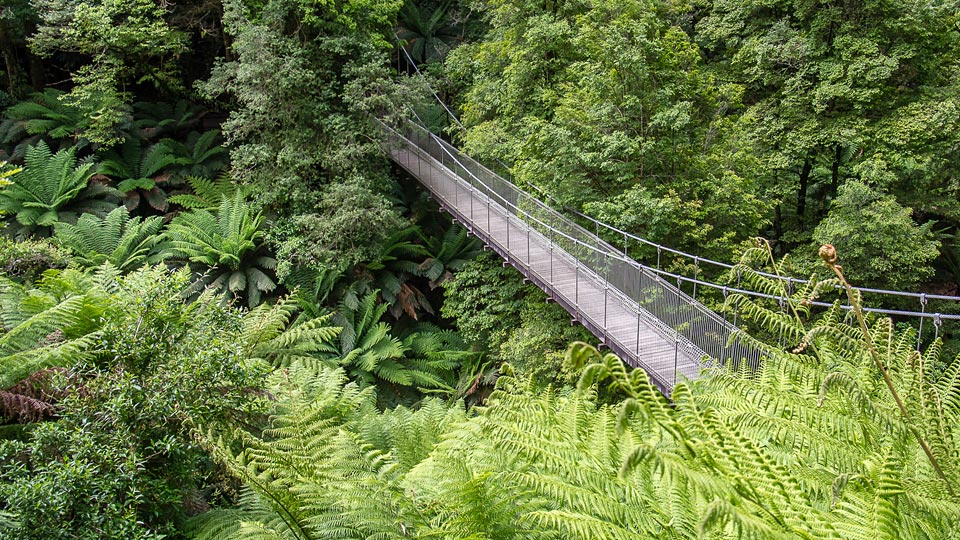 This national park houses the most superb pockets of cool temperate rainforest and fantastic specimens of the Giant Mountain Ash. There is a visitor centre at Balook and a 1.2km walk from the Tarra picnic area to the Tarra Falls. From the Bulga picnic area, walk over the famous suspension bridge. Tarra Bulga National Park is a 60 min drive from Toora and if you travel via Yarram the road is sealed all the way.
The Grand Ridge Road is 103 miles long and was the early settlers' highway from Korumburra to Carrajung. It was studded with hotels and guest houses. Some still remain although most signs of early settlement have now disappeared.
Agnes Falls
Situated in the rolling hills behind the Toora Tourist Park and only a 15 min drive away Agnes Falls is the highest single span falls in Victoria. A short walk will take you to the lookout at the top of the falls.
Turtons Creek
Turtons Creek Falls are hidden in the hills of Foster only a 20 min. drive from Toora. You'll find a few picnic grounds and there is a car park near the falls. The falls are only a couple of minutes walk.
Coal Creek Heritage Village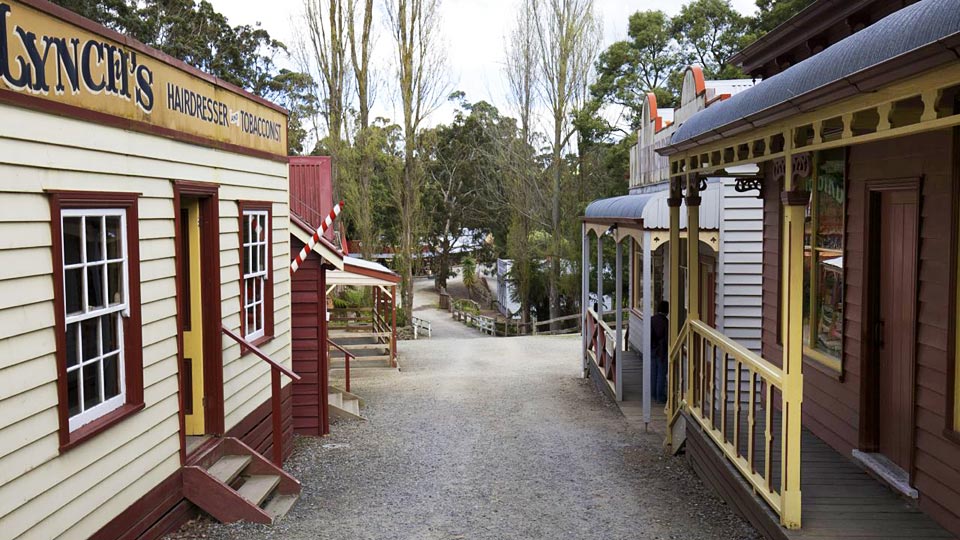 On the way to Toora in the township of Korumburra Coal Creek Heritage Village offers all the fascination of life in the 19th Century. Explore the bush sawmill, original miners'cottage, bush huts, farming equipment and much more. Experience the simulated Mine Explosion or simply enjoy the natural tranquil setting and many picnic spots.
Fishing
Surf fishing off the beach at Sandy Point and Waratah Bay. Sea fishing off piers, wharves and jetties at Port Albert, Port Welshpool and from the Toora boat ramp walkway. River fishing off the jetties at Port Franklin and the Agnes River. Boats can launched from Toora, Port Welshpool, Port Albert or Port Franklin. Fishing restrictions do apply at or near any of the Marine National Parks or Marine Sanctuaries and don't forget to get your fishing license.
Sea Kayaking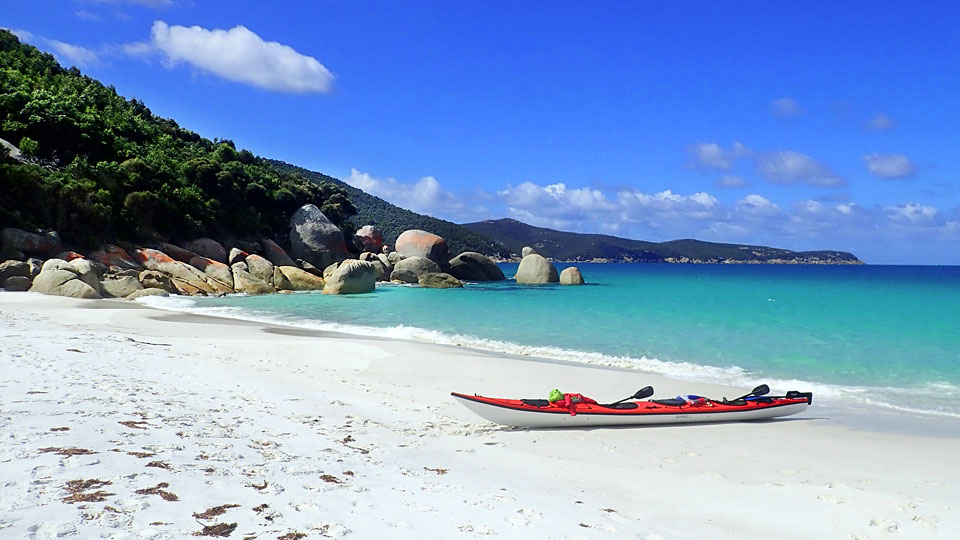 Sea kayaking the waterways of Wilsons Promontory National Park. Nature based eco touring as close to nature as possible with a fully accredited tour operator. Touring and instruction - day to multi day. Tel 1300 656 433
Bicycle Riding
The Great Southern Rail Trail has more than 33.5 kms of trail between Leongatha to Welshpool and goes straight through Toora. The trail is great for walking, riding your bike or your horse. Pick up your brochure from our office when you arrive.
Golf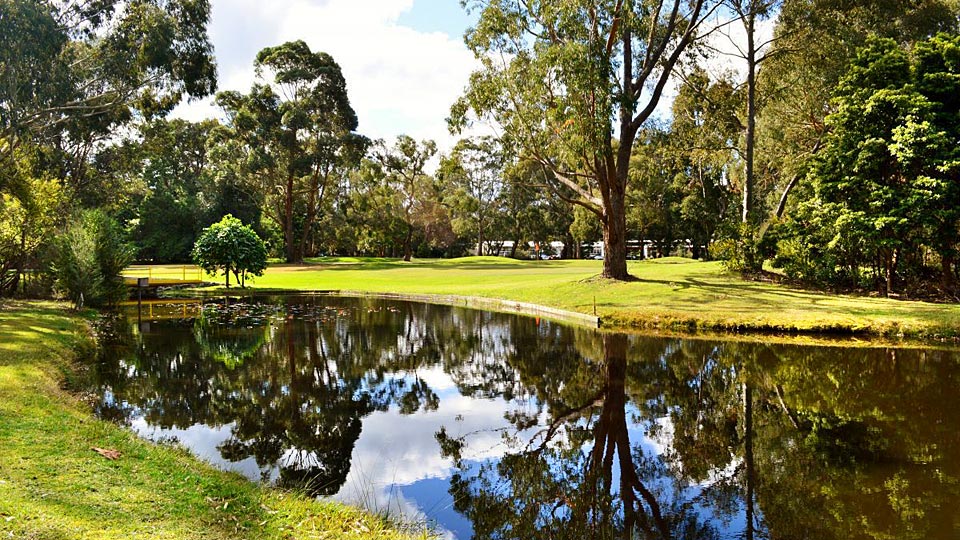 Foster Golf Club is ideally situated in the town, it provides an 18-hole course and a fully licensed, modern club house with bistro and Tabaret. Welshpool Golf Club is a 9 hole golf course that is terrific for beginners.
Great Southern Rail Trail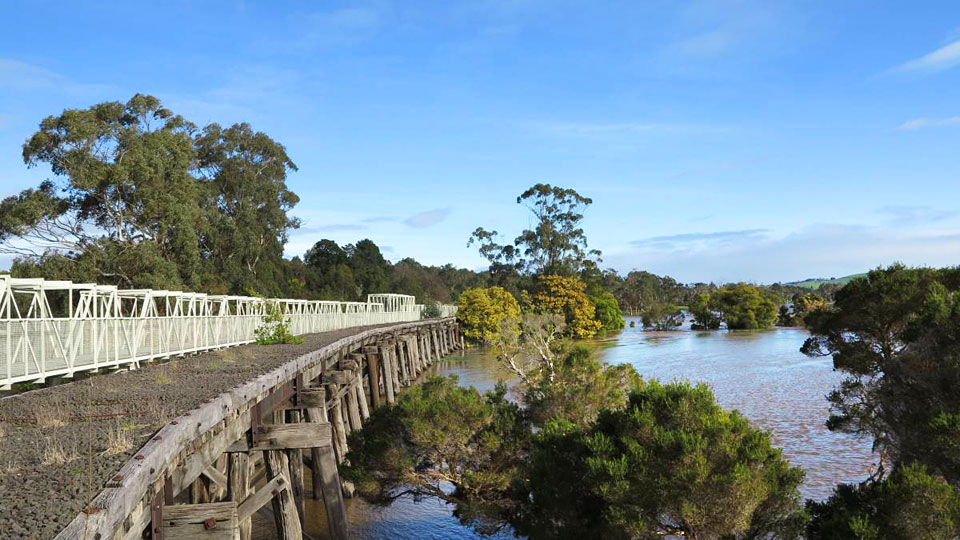 The rail trail now extends from Welshpool to Toora and meanders it way through Foster, Fish Creek, Meeniyan to Leongatha. The trail is planned to be extended to Yarram in the next few years. Bring your push bikes or just take a walk along this picturesque trail. There is also a trail from Welshpool to Port Welshpool.
Food, Wine, Beer, Gin, Cider and much more!
There are many establishments that produce wonderful local produce which you can sample and purchase during your visit to our park. We will be able to give you brochures on these establishments when you arrive or you can get this information from the information centre at Foster as you are passing through.
The towns of Meeniyan and Foster has some great shops were you can purchase local produce. All our small country towns have great historic pubs and wonderful cafes with great coffee.
Caldermeade Farm
Situated on the South Gippsland Highway on the way from Melbourne to Toora Caldermeade Farm provides a look into a working dairy farm. Up to 400 Holstein cows are milked twice daily and you can watch the milking from the comfort of a glass fronted viewing room located above the 50 stand state of the art rotary dairy. Milkings take approx. 1 hour and starts at 3.30pm daily. Caldermeade also has a cafe where you can enjoy a coffee or a spot of lunch and an animal nursery where the children can hold, pat and help feed a variety of baby animals.
Stony Creek Racecourse
Stony Creek Racing Club is the home of thoroughbred racing in beautiful South Gippsland. The picturesque country racecourse, located on the South Gippsland Highway, is a wonderful place for a family day out. In accordance with its family-friendly ethos, Stony Creek Racing Club offers children free admission and entertainment.
Stony Creek races five times a year from November to May, with our feature event the Ladbroke's Stony Creek Cup. Tel 5664 0099
South Gippsland Tank Adventures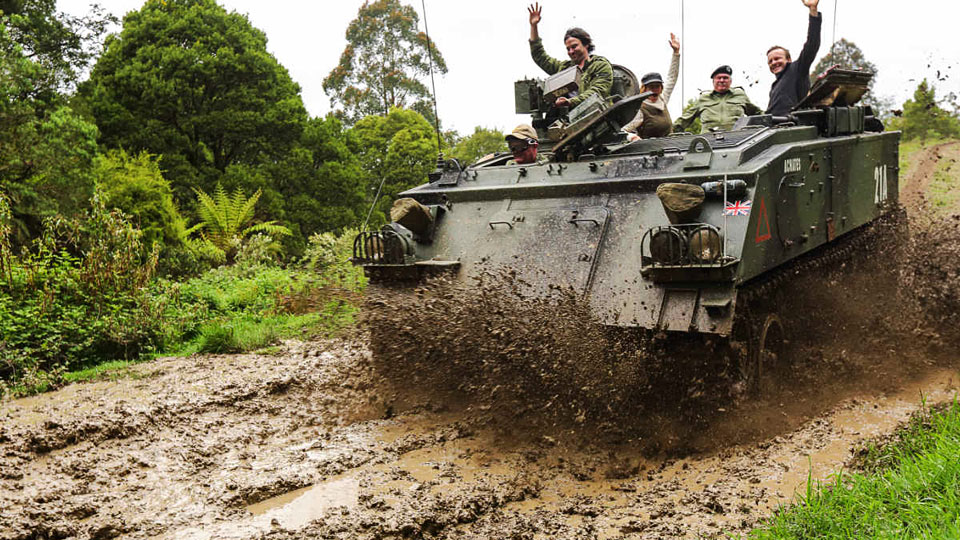 A collection of armoured fighting vehicles (AFV) for you to view and ride, ranging from WWII era to modern day vehicles and some under restoration. Great for fathers day, bucks weekends, corporate outings and families.
Toora Swimming Pool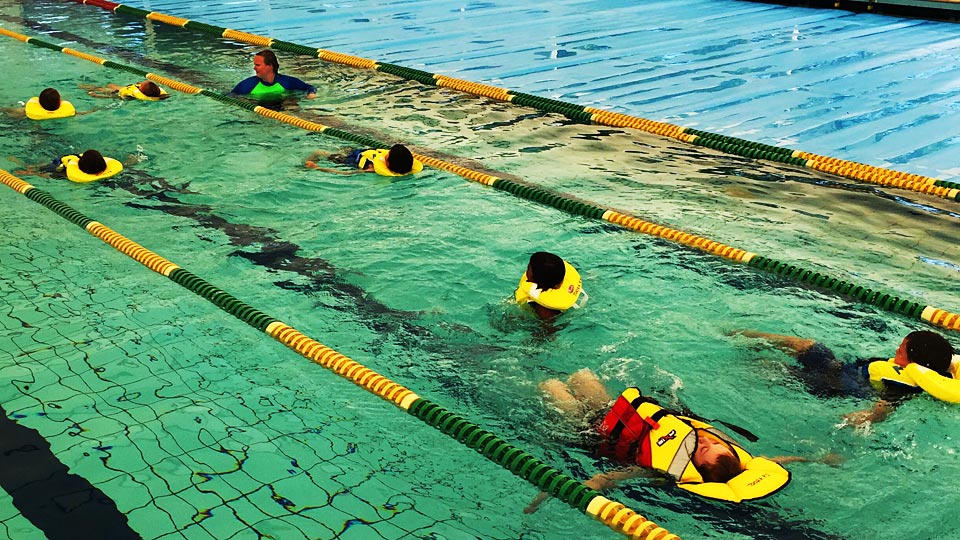 Toora has a fantastic heated outdoor three pool complex which is open from October until March.
Prom Country Scenic Flights
Fly over the southern most tip of mainland Australia. Available for scenic flights or charter. Contact 0488 555 123.
Prom Coast Seachange Festival
Fostering fun, food, fitness and fine art. This bi-annual event is held in April and May.
Learn To Surf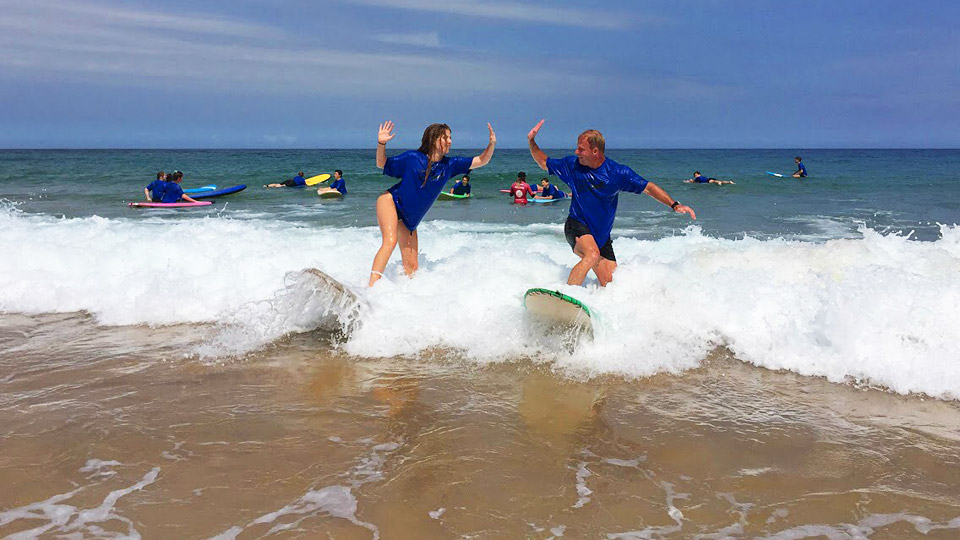 This surf school operates from Sandy Point and Waratah Bay and provides everything. Quality Surfing Australia coaches cater for all ages and skill levels. Tel. 0407 374 743
Prom Coastal Charters Boat Hire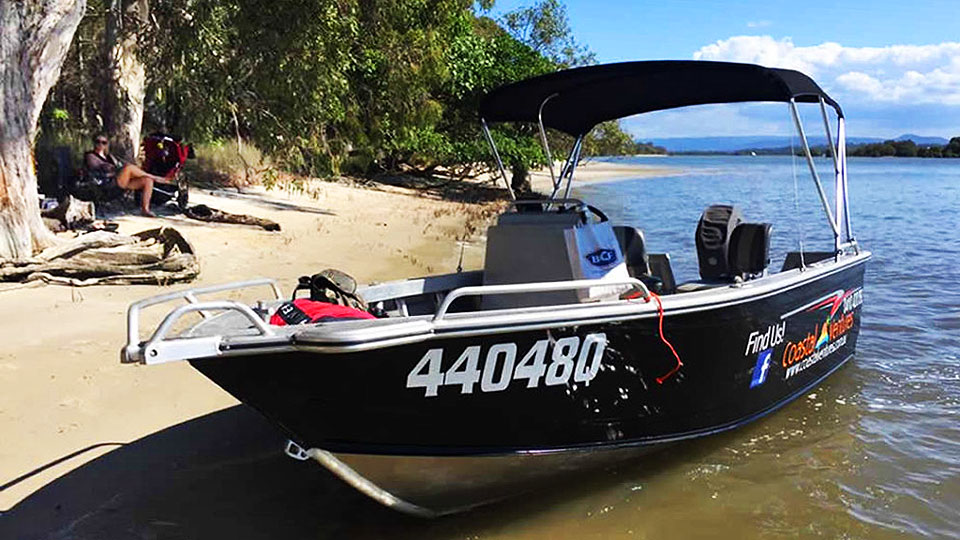 Prom Coastal Charters operates in Corner Inlet and provides for half day or full day charters. Fishing gear supplied and the boat is licensed up to 7 people. Tel. 5684 1362
Beloka Kelpies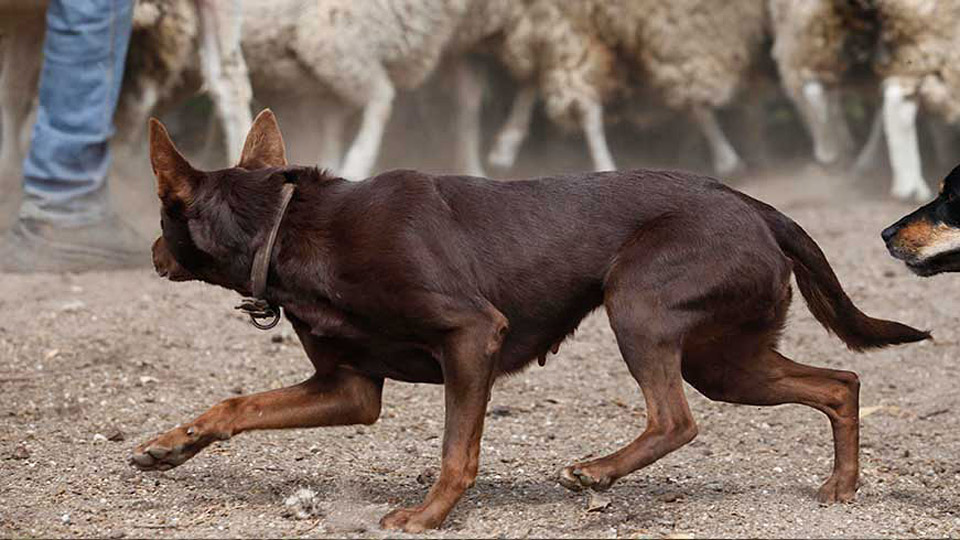 Kelpie stud and working dog training. Events and training days are held regularly. The fantastic working dog trials are held Melbourne Cup weekend each year.
Prom Helis
Explore inaccessible areas from the comfort of the helicopter including breathtaking views of "the Proms" rainforests, beaches, wildlife and coastal landscapes.
Stony Creek Go Carts
Fantastic outdoor go-kart track with cafe and viewing area. Adjacent to the Stony Creek Racecourse this is a fantastic place for the entire family.